Almost all the Nazis convicted of their abominable crimes, even in their dying moments, felt that what they had done was excusable. Everything, as Leo Tolstoy once said, can be so easily rationalized, even if it is wrong, so dreadfully wrong. And piloted always by two variations of the same thought pattern. But in the unyielding grip of a circumstance over which I have no control, what would you have me do?
Risk my reputation, my career, possibly my life? Even if I know it is wrong, there is nothing but to do it, it is the best of terrible choices.
In the shadow of Birkenau : ethical dilemmas during and after the Holocaust
In it, she describes the life of Franz Stangl, the most senior Nazi tracked down by Simon Wiesenthal and the only commandant of a pure death camp, of two death camps, Sobibor and Treblinka, ever brought to trial. Specifically, she recalls in the book her interviews with Stangl, after he was convicted and sentenced by a West German Court in Of all the Nazi killers convicted, Stangl came closest to a genuine confession.
Instead he had retreated into believing it had been a time of war and, with so many people having died in that war, he as a military man, a commandant, too, should have died. To me, he had simply slipped back into the cradle of his long-held belief, that he had no choice, he had been forced to do what he did and he would have been punished severely had he refused.
The Ulm trial in exposed that general myth, however. There was not one documented case, not one, of a Nazi officer, nor orderly, being executed for refusing an order to murder.
See a Problem?
Not one! He refused to continue. He received no punishment; and this was well known at the time. Rather than being the exception, it seemed to be the norm. There was a choice. So why did so many like Stangl kill, later claiming they had no choice and feared punishment? But in many cases I suspect this argument was put forward only as a retrofit, when many of the accused viewed it as a clever, exonerating, argument. Most people have experienced, in everyday circumstances, mainly when they were children, the fear of being punished or sidelined for not conforming. Perhaps some ordinary people killed because at times the fear of pain or punishment overwhelmed reality.
But mostly I suspect because, in the unique circumstances of that moment, they believed it was right — and this is the second, more disturbing variation of how we rationalize. They believed the killing, even of children, was entirely justified, even if they also knew it was in some sense awful.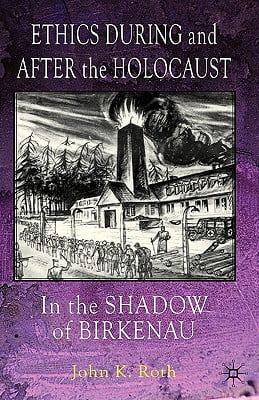 And once rationalized, the killing became mechanical and the victims, the people, become non-people, in the eyes of the killers and torturers. In this context, it is worth recalling the extraordinary, troubling, conversation between Hermann Goering and Gustave Gilbert, a psychologist, during the International Military Tribunal at Nuremberg, as conveyed to us by Gilbert, and I quote:. Naturally, the common people don't want war; neither in Russia nor in England nor in America, nor for that matter in Germany.
That is understood. But, after all, it is the leaders of the country who determine the policy and it is always a simple matter to drag the people along, whether it is a democracy or a fascist dictatorship or a Parliament or a Communist dictatorship. That is easy. All you have to do is tell them they are being attacked and denounce the pacifists for lack of patriotism and exposing the country to danger. It works the same way in any country. Goering was a diabolical man, but he was of course telling a truth. People can be made to believe, through clever messaging, well, virtually anything — especially in cultures where obedience is prime, and where they fear being called traitors.
It all begins witha terrific lie, made not to the people — that comes later — but to yourself as a leader, or future leader. It centers on the erroneous belief that circumstances dictate a special response. Irrespective of history, its warnings and screams, and irrespective of the accumulated wisdom of human kind as enshrined in law — in some way, the special circumstances of the moment justify unorthodox responses. And the law?
Well, it may have to be breached temporarily, because the challenge demands it. This logic is abundant around the world today: I torture because a war justifies it. I spy on my citizens because terrorism, repulsive as it is, requires it.
Physical Chemistry and Industrial Application of Gellan Gum (Progress in Colloid and Polymer Science)!
Republicans Soul: What It Means to Be Part of the G.O.P.!
Ethics During and After the Holocaust : In the Shadow of Birkenau - niteacendont.cf.
I kill others, because others will kill m e — and so it goes, on and on. The lie also pivots on this belief: I, as an individual know better, I see more clearly. I, or my kind, have been threatened — and the world, no matter what others will say, remains a continuing scramble for power and survival and I, along with those I belong to, must run with it to avoid being run over by it. I define myself narrowly as belonging to a nationality or religion, or an ideology, or race, or an ethnicity.
I attach myself stubbornly to one or maybe two of these points of reference, sometimes fed by a closed, narrow, historical narrative; but not to a broader humanity and its laws because they are only a mirage, ridiculous really.
The Holocaust: Does It Have Significance for Ethics Today
Survival explains my bigotry, my chauvinism and my inherent feeling of superiority — although I would never admit those feelings in public — but in the end I know the truth. If you believe this, you lie. You are lying. You are lying to yourself. Whether you are a child absorbing the bigotry oozing from within a home, from within a school or larger community, or a local political leader forming a political platform or a national leader already swept into office, if you believe this, you are lying because the truth is no less clear. If we have learnt anything from our collective history, it is this: scrambling only for ourselves, our people, our political or religious ideology, or for our own kind, will only scramble it all — eventually, sometimes horrifyingly so — for everyone.
If we are to fight, if we are to labour, we must then do so for every human being, and do so together. For humanity does exist; kindness exists, love, carrying no passport and unknowing of borders, does exist. By dint of experience, centuries of human cruelty, two world wars, the Holocaust, genocides and crimes against humanity aplenty, the laws have been written and fine-tuned.
In the years after the Holocaust, specific treaties were negotiated to cement into law obligations to protect human rights. Countries the world over accepted them — and now alas, all too frequently, ignore them in practice. What we need so badly, Ladies and Gentlemen, is profound and inspiring leadership across the globe.
A leadership that will care less about reputations based on matters of protocol: who is invited to what summit, who is a member of which G-group of countries, whether a leader speaks first or second at a conference usually fussed over by a parade of media advisors. Instead, we need leadership that is concerned more about reputation based on whether the inalienable human rights and fundamental freedoms of their people, and all others, are defended and promoted.
And this includes all rights, political, civil, economic, social and cultural. We need leaders who will observe fully those laws and treaties drafted to end all discrimination, the privation of millions, and atrocity and excess in war, with no excuses entertained. Only then, can we help ourselves out of the present serious, seemingly inexhaustible, supply of crises that threatens to engulf us.
I am sure you all feel the same. Everyday, we are outraged by one piece of news after another! In fact, we must fast be reaching a state of permanent disgust. So too the probable acts of genocide perpetrated by the Takfiris against the Yazidis in Iraq — enslavement, raping and killing, including of children. These horrors are not limited just to the Middle East; Takfiri atrocities are also committed in Somalia, Nigeria and Pakistan and beyond. Some will say, therefore, what good are your treaties, your laws and human rights?
Well, just bombing them or choking off their financing has clearly not worked, as that has now long been tried, for these groups have only proliferated and grown in strength. What is needed is the addition of a different sort of battle-line, one waged principally by Muslim leaders and Muslim countries and based on ideas — on a reassertion of traditional Islam in the everyday narrative of Muslims. This has started. This allows one to place individual survivors and groups of victims within a wider context.
This project on the victims of Nazi medical research represents the fulfilment of Thompson's original scheme of a complete record of all coerced experiments and their victims. Biographical data found in many different archives and collections is linked to compile a full life history, and subjective narratives and administrative data are compared. Results are aggregated here as cohorts because of undertakings as regards anonymisation, given in order to gain access to key sources.
All data is verifiable through the project database. The criterion for unethical research is whether coercion by researchers was involved, or whether the location was coercive. Without a reliable, evidence-based historical analysis, compensation for surviving victims has involved many problems. Victim numbers have been consistently underestimated from the first compensation scheme in when the assumption was of only few hundred survivors.
Ethics During and After the Holocaust
This project's use of several thousand compensation records in countries where victims lived as Poland or migrated to as Israel , or were collected by the United Nations or the German government has corrected this impression. The availability of person-related evidence from the International Tracing Service at Bad Arolsen further helps to determine whether a victim survived.
Major repositories of documents like the United States Holocaust Memorial Museum and the Yad Vashem archives, court records in war crimes proceedings, and oral history collections notably the Shoah Foundation have been consulted. Record linkage of named records is essential for the project, and shows how a single person could be the victim of research on multiple occasions. International Tracing Service, source number A further issue relates to the methods and organisation of the research. For the purpose of this study, the experiments have been viewed as part of mainstream German medical research, as this renders rationales and supportive networks historically intelligible.
It is clear that prestigious research institutions such as the Kaiser Wilhelm Society and funding agencies such as the German Research Fund were involved. For the purpose of this study, the experiments have been viewed as part of mainstream German medical research, as this renders rationales and supportive networks intelligible. Defining what constitutes research is problematic.
Item Preview
For example, a listing of operations in a concentration camp may be nothing more than a clinical record, may have been undertaken by young surgeons seeking to improve their skills, or may indeed have involved research. As stated above, only confirmed data of research has been utilised in the project's category of a verified instance of unethical research. The only exception is the corpses sent to anatomical institutes for research purposes. The project has graded victim evidence into two categories, so that there should be a set of verifiable and proven victims established as incontestable evidence of having been a victim.
The unexpectedly high numbers of identified experiment victims makes this necessary. The two categories are:.
Ethics During and After the Holocaust: In the Shadow of Birkenau
Ethics During and After the Holocaust: In the Shadow of Birkenau
Ethics During and After the Holocaust: In the Shadow of Birkenau
Ethics During and After the Holocaust: In the Shadow of Birkenau
Ethics During and After the Holocaust: In the Shadow of Birkenau
Ethics During and After the Holocaust: In the Shadow of Birkenau
Ethics During and After the Holocaust: In the Shadow of Birkenau
Ethics During and After the Holocaust: In the Shadow of Birkenau
Ethics During and After the Holocaust: In the Shadow of Birkenau
---
Copyright 2019 - All Right Reserved
---